Holiday Season in the South Bay
Check out the South Bay Events' full listing of what's going on in the Beach Cities for the Holidays! We've got suggestions for Redondo Beach, Hermosa Beach, Torrance and Manhattan Beach. Also, find out
how to ring in the New Year around the South Bay
, we have put together a list of parties, open bars and a free concert on Hermosa Pier.
SOUTH BAY HOLIDAY SCHEDULE OF EVENTS
The holiday season is upon us. The South Bay doesn't have a white winter, roasting chestnuts or even open fires, outside of Dockweiler Beach, but that doesn't mean there aren't plenty of options to keep you entertained and filled with holiday cheer. Here is what you have to look forward to in the coming holiday months.
Manhattan Beach Open House & Pier Lighting
November 14, 2018 6:00 p.m. – 9:00 p.m.
Manhattan Beach Pier
One of the South Bay's favorite annual events, the Downtown Manhattan Beach Business Association presents its Holiday Open House and Pier Lighting! Unofficially kicking off the holiday season, the
downtown businesses will open their doors until 9 p.m., where the public can stop in and check out the shops that are the lifeblood of the neighborhood.
Christmas carolers, Santa Claus and other festive additions will be on hand. The mayor will light up the pier with Christmas lights at 7 p.m., with live music kicking off at 6 p.m.
Riviera Village Holiday Stroll
November 29, 2018 5:00pm – 9:00pm
Riviera Village, Redondo Beach
Start your holiday celebrating in Riviera Village at the annual Holiday Stroll on Thursday, November 29, from 5 to 9 pm. This wonderful collection of upscale shops will stay open late that night, offering fabulous finds and delectable treats to all. The Holiday Parade down Catalina Avenue steps off at 6 pm. The Village takes on a cheerful holiday atmosphere with lights, decorations and festive music for your enjoyment as you stroll along the avenues admiring the festooned store fronts… more info
Redondo Beach Santa Float
November 26 – December 13, 2018
All over Redondo Beach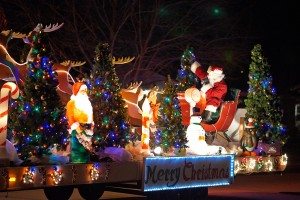 Santa Claus will be parading through the streets of Redondo Beach every night from November 27 – December 14. Beginning in North Redondo and gradually ending up on the Esplanade on Thursday, December 14, the float and parade is accompanied by an impressive police escort.
Bring the kids and line up before 4:45 to make sure you catch a glimpse of Santa and his reindeer! Full schedule of streets and dates can be found here: https://www.southbayevents.com/redondo-beach-santa-float/
Manhattan Beach Santa Float
November 27 – December 15, 2018
All over Manhattan Beach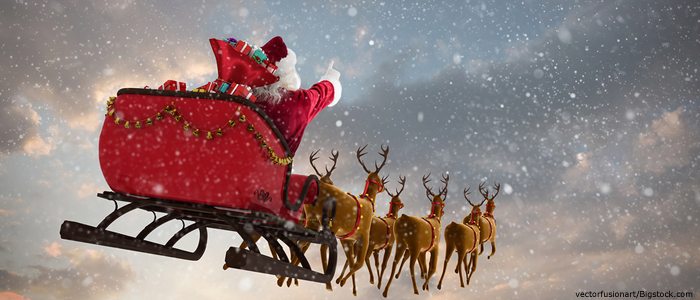 Manhattan Beach will have its own visit from St. Nick as well, following a similar structure as Redondo Beach. He'll be cruising through the city from November 27 – December 15.
More info: https://www.southbayevents.com/manhattan-beach-santa-float/
Sleepy Hollow Christmas Lights Extravaganza
December 1, 2018  – January 1, 2019 6:00 p.m. – 10:00 p.m.
Torrance near PCH & Calle Mayor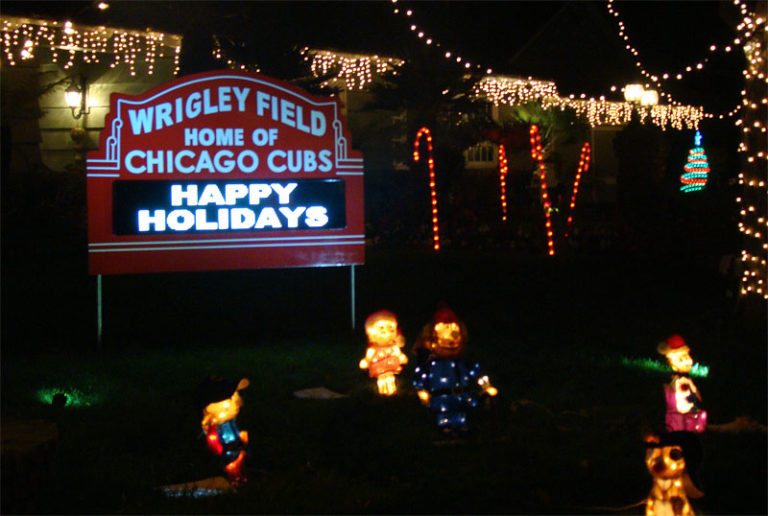 A normally quiet neighborhood in south Torrance turns into one of the largest displays of Christmas lights and decorations in the country every year. Bring the whole family or some friends – you can choose to drive slowly through, or walk the hilly neighborhood. Walking offers a much more relaxed, up-close view of all the displays, without worrying about holding up the cars behind you.
Every house in the neighborhood attempts to outdo their neighbor with spectacular decorations that get more creative each year. Make sure to bring cash for the hot cocoa and snack stands sprinkled throughout the neighborhood.  Bring the kids for an experience they will never forget, with a Santa Claus, sleighs in yards and much more. There is always a diverse array of themes on display from military, Christian, Jewish, Spongebob, Chicago Cubs, etc. so you're bound to find something you like.The extravaganza is hidden down the hill behind PCH near Calle Mayor on Doris Way and Linda Drive. SHCLE is on display from 6-10 p.m. every night until the evening of New Year's Day.
More info: https://www.southbayevents.com/sleepy-hollow-christmas-lights-extravaganza/
Holiday Homes Tour by Sandpipers
November 30 – December 2, 2018  10:00 am – 5:00 p.m.
South Bay
Come celebrate with us at The Sandpipers 26th Annual Holiday Homes Tour! This year's tour will showcase four distinctive homes in the South Bay. Each home is magnificently decorated and magically transformed for the holiday season. In addition, the Sandpipers Holiday Market featuring local artisans and restaurants provide a unique shopping and dining experience. The Holiday Homes Tour is a popular event in the community that annually attracts over 2,000 patrons and garners tremendous support from numerous local businesses and community partners.
More info and tickets:https://www.eventbrite.com/e/sandpipers-26th-annual-holiday-home-tour-tickets-50280700930
Palos Verdes Peninsula Holiday Parade of Lights
December 1, 2018  6:00 pm – 7:30 p.m.
Rolling Hills Estates
The City of Rolling Hills Estates is pleased to present the Annual Palos Verdes Peninsula Holiday Parade with the assistance from Pageantry Productions.  The "Parade of Lights" theme is designed to showcase the unique character of the Palos Verdes Peninsula.
The parade route is along Silver Spur Road and Deep Valley Drive, through the Promenade on the Peninsula to Norris Center Drive (Crossfield Drive) in the City of Rolling Hills Estates.  After which, the Award's Ceremony is held at The Promenade on the Peninsula.
More info: http://ci.rolling-hills-estates.ca.us/government/community-services/palos-verdes-peninsula-holiday-parade-of-lights
Hermosa Beach Tree Lighting Ceremony & Rock for Tots Toy Drive
December 1, 2018  11:00 am – 8:00 p.m.
Hermosa Beach Pier
1st up is the Community Open House – Merchants along pier Avenue and Hermosa Avenue will host "Open house" specials and promotions on Saturday, December 1st from 11am to 3pm. Merchants may have a table, rack and/or canopy on the sidewalk to display items for sale + live music at Java Man and Stars Antique Market.  Then, the Hermosa Beach Chamber of Commerce and Visitors Bureau will host the Annual Holiday Tree Lighting Ceremony from 3 PM to 9 PM at the Hermosa Beach Pier.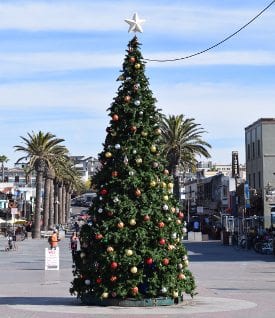 The official lighting of the Hermosa Beach Holiday Tree happens to help kick off the holiday season near where the Hermosa Beach Pier and Strand meet. Highlights will include a visit from Santa Claus and Mrs. Claus and a holiday carousel sponsored by Kinecta. Event goers are encouraged to bring a new, unwrapped toy ($5-$10) to the tree which will be donated to the charities supported by the Annual Beach Cities Toy Drive. Tree lighting happens at 6 PM.
Sand Snowman Contest
December 8, 2018 9:00 a.m. – noon
Hermosa Beach Pier
The weatherman says it's nothing but sand! Sand! Sand! Sand! Bring your family and friends, shovels, scarves and mittens because Hermosa Beach will be showcasing its annual Sand Snowmen Contest December 9th from 9:00 AM – 12N. This holiday tradition is open to all ages and abilities. Come early and mark your spot for the best Sand Snowman! Don't forget to bring your camera! Event check-in begins at 8:45 am and sculpting begins at 9:00 am. For more information, contact the Community Resources Department at 310.318-0280.
More info: www.southbayevents.com/city-of-hermosa-beachs-annual-sand-snowman-contest/
Holiday Cheer at the Redondo Beach Pier With Surfing Santa & Live Concert
Redondo Beach Pier
December 8th, 2018  2:00 PM – 4:00 PM
Surfin' Santa Claus & Holiday Music
Holiday celebrants fill the Redondo Beach Pier Saturday afternoon for a free, community event put together by the Redondo Beach Pier Association. The stage is set for two hours of live music provided and an appearance by Mr. Claus himself. This event is family friendly and parking is FREE!
More info: www.southbayevents.com/the-8th-annual-holiday-concert-toy-drive-and-santa-on-the-pier/
27th Annual King Harbor Boat Parade
December 8th, 2018  4:30 pm
Nothing says California Christmas events like a boat parade. Combining the love of California beaches and waterways with the spirit of celebration, dedicated yachtsmen spend thousands of dollars on intricate lighting systems to deck out their boats and yachts for the annual King Harbor Christmas Parade. The seaworthy vessels within the channel follow a route that sweeps past vantage points where the public can watch the spectacular display of colors, designs and themes, often tied to the Southern California lifestyle.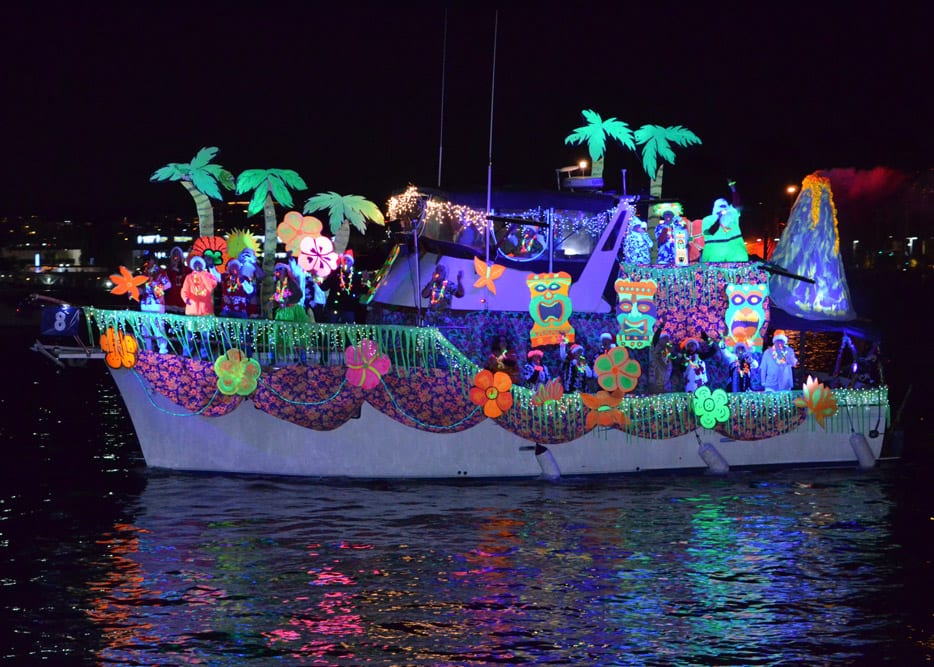 The Boat Parade will light up King Harbor in Redondo Beach. Spectators can view the balconies from the International Boardwalk, Marina or Pier and the boat parade can be viewed from the seawall or Fisherman's Pier. Free bleacher seating is available inside King Harbor Marina at Moonstone Park (enter at Marina Way).
More info: www.southbayevents.com/27th-annual-king-harbor-holiday-boat-parade-deck-the-hulls-with-love/
30th Annual Manhattan Beach Holiday Fireworks
December 9th, 2018 4:00 p.m.
Manhattan Beach Pier
The Manhattan Beach Holiday Firework show is held at the Pier every year in December. This year's 30th Annual Fireworks Show will take place on Sunday, December 9th with festivities starting around 4:00 pm. This is a very popular event and crowd size can swell up to 15,000… for good reason. Manhattan Beach, with the help of sponsors like Skechers and others, puts on one of the most spectacular firework shows west of Carson. Traditional holiday favorites like a snow park, toy & canned good drive, and live music by Hyperion Outfall highlight this annual event… and of course there will be fireworks:
| | |
| --- | --- |
| 2:00 | Streets Close |
| 4:00 | Hyperion Outfall wishes you a "Dixieland Christmas" |
| 4:00 'till 6:30 | SKECHERS Snow Park and Sled Hill – bring a new, unwrapped toy or cash donation to benefit the YMCA Adventure Guides Toy Drive |
| 4:00 | Santa Float |
| 5:00 | Award-winning Mira Costa Jazz Ensemble |
| 6:00 | Joe's Band – Holiday Music Family Singalong |
| 7:00 | 30th Annual SKECHERS Manhattan Beach Holiday Fireworks Show with Extended Finale sponsored by Belkin |
Bring blankets, a bottle of wine, some gloves, friends, family, and your baby stroller, this event is a blast and the fireworks show is always top notch. The Holiday Fireworks are expected to go forward, rain or shine, on Sunday.
Find out more about this year's 30th Annual Manhattan Beach Holiday Fireworks!
Holiday Lights Concert
Torrance Civic Chorale & Orchestra
December 11th, 2018 8:00PM
David Burks – Conductor
Celebrate the holiday season
at the James R. Armstrong theatre in Torrance. The Torrance Civic Chorale has been sharing its passion for outstanding choral music with the South Bay since the early 1960s. This incredible music features modern rhythmic and harmonic structures written for mixed choir, soprano soloist, pipe organ and chamber orchestra. The Torrance Civic Chorale's concerts are held in the beautiful James R. Armstrong Theatre located at 3330 Civic Center Drive. Reserved seating is available for $14.00, call the theatre box office at (310) 781-7171.
The Nutcracker – Presented by Los Angeles Ballet
December 15th, 2018, 1:00 PM & 5:00 PM
December 16th, 2018, 1:00 PM
Redondo Beach Performing Arts Center
Welcome to the world of The Nutcracker. This is the production that is the heart of Redondo Beach's year-end holiday season. Whether it is a family tradition or a once-in-a-lifetime visit, your experience of this glittering classic ballet will stay with you forever and warm your spirit. From the moment the lights dim, you will be transported to a magical place filled with adorable children, marching toy soldiers, a glowing giant Christmas tree that seemingly grows forever, mischievous mice, crystalline waltzing snowflakes, the Land of Sweets and some of the most glorious dancing on earth.
There you go…fireworks, santa, snowmen on the beach, and everything in between. Grab a jacket or at least a hoodie and join your fellow locals for these unique holiday events.
Happy Holidays to everyone from South Bay Events!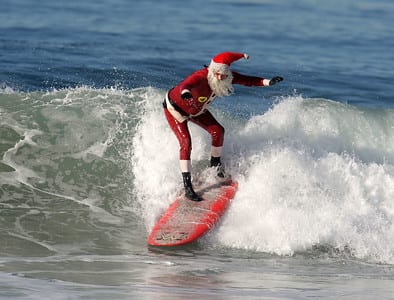 "Surfing Santa" Vince Ray; Photo Courtesy of Ray Vidal