Check out the South Bay Events' full listing of what's going on in the South Bay this Halloween weekend 2017!
The pomp and circumstance of Halloween takes over the psyche of the South Bay on Halloween weekend as horror movies, scantily clad maidens, house parties, and creative costume impulses become standard activities. Halloween is an awesome reason to party and this year South Bay folk will have at least one weekend plus Halloween night to relish in traditional rituals like bobbing for apples, bad decisions, bar-hopping, and costume critiques. This year October 31st falls on a Tuesday, so that means some of the action will be in the preceding weekend. Before you rummage through your garage or pillage Salvation Army for a makeshift costume, check out Aaardvarks vintage costume & clothing shop in North Redondo Beach for all your Halloween dress-up needs.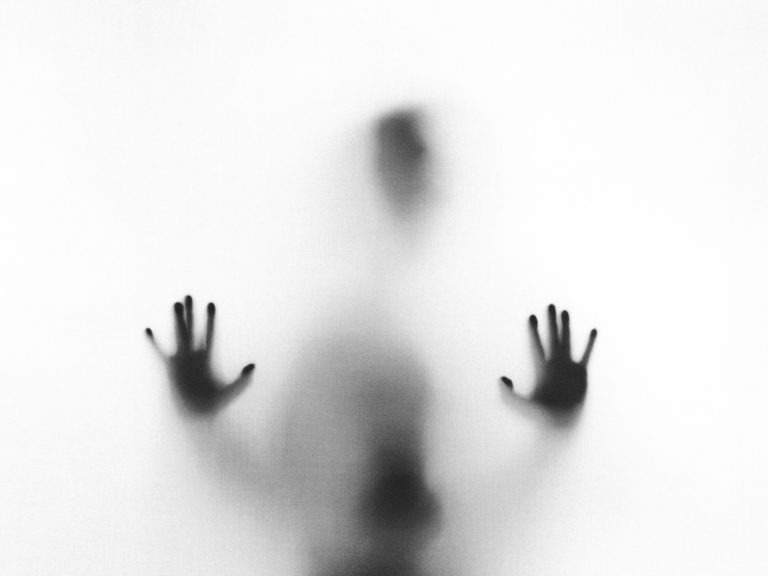 Whether you want to join your family and trick-or-treat around the neighborhoods (see the City of MB's Safety Tips), or join the mayhem taking place at local bars and parties, there will be lots to choose from this year. As Halloween gets closer, the South Bay has some pretty fun traditions that you just don't find in other communities.
Don't miss the start of the Halloween festivities with the 30th Annual Family Halloween Carnival. Held on Saturday, October 21 from 12:00 to 4:00 at Manhattan Heights Park, this family-focused event will feature a haunted house, costume contest, a parade and endless food choices.
Also on Saturday the 21st, the "Kids' Music Fest and Trunk Or Treat" will be taking place at the Ladera Linda Community Center in Rancho Palos Verdes and will have a costume contest, musical 'petting zoo', musical games and activities, parent & me activities, and plenty of crafts!
On Wednesday, October 25, the Hermosa Beach Farmers Market will transform into a Halloween Afternoon with a family-friendly lineup including face painting, pumpkin decorating, arts and crafts, costume contest and much more.
A fixture on the South Bay party scene for the past decade, the spirit of All Hallow's Eve lives on when the Portofino Hotel in Redondo Beach is transformed into a ghoulish night of screams and horrific monster mashing on Friday, October 27. The South Bay's largest and best Halloween extravaganza is produced by Berry Bly and goes by the appropriate moniker South Bay Scream. This year South Bay Scream will feature a sound menu with over seven DJs; highlights include the likes of The EC Twins and DJ Splyce mixing & spinning on multiple dance floors, scary creatures, and state of the art productions.  Click here to get your pre-sale tickets online.
Samba Brazilian Steakhouse is having a "Carnegie Lane Reborn Halloween Party" on Friday, October 27. Come dressed in your best costume – doors open at 9 pm and there will be $3 beers, $5 wells and much more!
On both Saturday and Sunday, October 28 & 29, the Great Glass Pumpkin Patch will be open at the Glass House in Hermosa Beach. The event will run from 10 am – 5 pm each day.
Community tradition runs strong all over Halloween weekend in the South Bay as the 24th Annual World Famous Pumpkin Race rolls its Pumpkin Racecars just above Manhattan Beach Pier Sunday, October 29th starting at 12:00 noon. It's a unique event that combines love for competition, creativity, and community. What started in 1990 by a group of friends has become an epic, single-elimination battle of self-styled pumpkins equipped only with two axles and two wheels. Creative carvings and pumpkin costumes are left to artistic interpretation.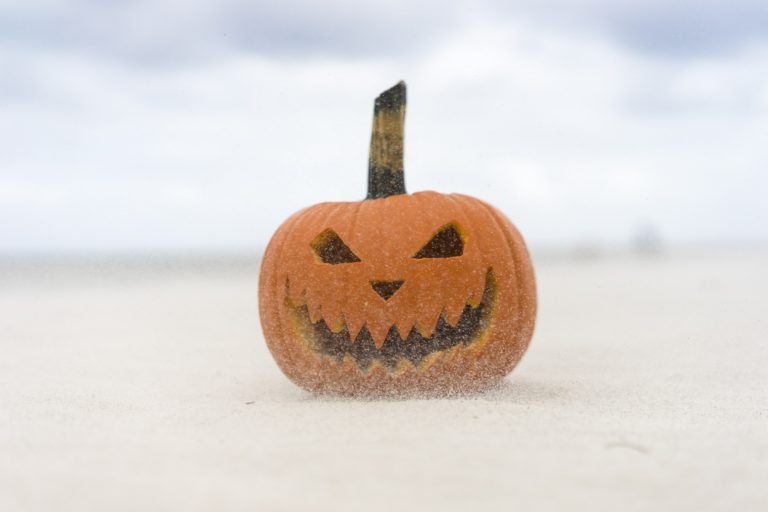 The Riviera Village in Redondo Beach runs all types of seasonal holiday events and this year the Village will be a mecca for families looking to score some solid trick or treating space. Ghosts and goblins will mix with princesses and super heroes as Riviera Village hosts the annual Halloween Trick or Treat on Tuesday, October 31st. Catalina Avenue will be closed to traffic from Avenue I to Palos Verdes Blvd., and the shops will hand out candy and treats from 4 to 6 pm.
The City of Torrance Community Services Department invites the public to enjoy the annual Halloween Carnival on Tuesday, October 31, 2017 from 4:00 to 8:00 p.m. at Wilson Park, 2200 Crenshaw Blvd. The Carnival is a safe, family friendly alternative to trick-or-treating and will feature games, crafts, a photo area, spooky music by DJ Ozzie and costume parade taking place at 6:30 p.m. You can even stop by and check out the pumpkin decorating contest where 15 After School Club sites submit their most creative pumpkin decorations. Unlimited use wristbands are $10.00 per child and are required to participate in a variety of carnival activities that participants can win candy and prizes playing. Food trucks will be on site and available at an additional charge. The event will take place, rain or shine. Pets are not allowed at this event.
The 5th annual "Operation" Halloween Candy Donation run by local, Riviera Village dentists will be working with Operation Gratitude this year. This worthy Halloween cause collects unwanted candy from November 3rd to November 7th that will eventually find its way inside a care package to individually named U.S. Service Members deployed overseas. Last year they collected over 2,000 lbs. of candy with the help of Wahoo's Fish Tacos, local Girl Scout Troops, local schools and local residents.
PARTY SCHEDULE- HALLOWEEN 2017

---
For the slightly older crowd who will be substituting beverages for candy, here are South Bay Events' picks for the best bets at local bars and clubs for Halloween weekend!
Manhattan Beach
---
SATURDAY, OCTOBER 28:
SHARKEEZ Manhattan Beach: CarnEvil Party – For ONE DAY only, Baja Sharkeez Manhattan Beach will be transformed into "CarnEvil" – a night featuring twisted carnival freaks & sites!
TUESDAY, OCTOBER 31st:
SHARKEEZ Manhattan Beach: NIGHT OF THE KILLER COSTUMES – Be prepared to be scared as Baja Sharkeez Manhattan Beach hosts its popular, annual Halloween party- "Night of the Killer Costumes!". Costume contests, drink specials, giveaways and sexy ghouls and goblins will all combine to create a night to remember.
Hermosa Beach
---
SATURDAY, OCTOBER 28th:
SUNDAY, OCTOBER 29th:
Saint Rocke: The Cubensis Halloween Costume Ball, with performance of this year's 'Mystery Album', a non-Dead selection played in its entirety plus lots of Dead for dancing!
TUESDAY, OCTOBER 31st:
Alta House: Happy Hour all night long!
Redondo Beach
---
FRIDAY, OCTOBER 27th:
Portofino Hotel & Yacht Club: SOUTH BAY SCREAM-  Produced by Berry Bly, the South Bay's largest and best Halloween extravaganza goes by the moniker of SOUTH BAY SCREAM this year and will go down inside the Portofino Hotel & Yacht Club. One of the most celebrated
Halloween costume parties in the South Bay mixes Hollywood and Vegas motifs for a night of hedonistic fun. Click here to purchase tickets online.
Redondo Beach Pier: Halloween Costume Contest & 80's Dance Party w/ Richard Blade –  The Redondo Pier Association in partnership with King Harbor Association, is pleased to announce the inaugural Halloween Costume Contest and 80's Dance Party on The Pier with host Richard Blade of SiriusXM 1st Wave, JACK FM and formerly of KROQ FM. Prizes will be awarded for best costumes. 7-9 pm at the Octagon!
SATURDAY, OCTOBER 28:
BALEENkitchen: BALOWEEN Costume Party Ahoy Mateys! Start the Halloween celebration early at the Baloween Party at Baleen Kitchen. Bring your Mateys for a Pirate-Themed Halloween Costume Party. Saturday October 28th beginning at 9 PM! Come early and enjoy drink specials, live entertainment and prizes for the best costume and best pirate! No cover charge before 9:00 PM. $15 cover with no costume and $5 cover with costume. Come for dinner and stay for the party with no cover.
Naja's Place: Naja's Halloween Party –  Najas annual Halloween Party/local brewery night starting at 8:00. 1st, 2nd and 3rd place in the costume contest. Beer specials all night. And Four Fingers playing at 9:00. Let's get Creepy! There will be a specialty beer from King Harbor being poured through a pumpkin.
There will also be dozens of Halloween parties and other small events going on…check out South Bay Events as the holiday approaches for updates!